2mn08 – 2012 – Etats-Unis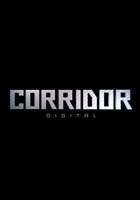 Art of the Instakill nous offre une scène de guerre sous haute tension ou l'on voit s'affronter les plus célèbres héros de jeux vidéos pour notre plus grand plaisir. Réalisé par Corridor Digital à qui l'on doit de nombreuses vidéos musclées, ce court métrage ne déroge pas à la règle et nous en met plein la vue. Battlefield 3, Call Of Duty, Team Fortress 2, Halo, Mass Effect et Half Life sont ainsi à l'honneur dans ce court métrage dans lequel les scènes d'action et les effets spéciaux s'enchainent avec brio. Art of the Instakill est diffusé gratuitement et légalement par ses auteurs depuis leur chaine youtube officielle. Avertissement : Cette vidéo est déconseillée pour les plus jeunes en raison de ses scènes violentes.

Synopsis : Une bataille ultime pour savoir qui gagnera l'instant kill (la mort instantanée).

Regardez le film Art of the Instakill gratuitement :
Lien utile autour du film Art of the Instakill :
Images du film Art of the Instakill :