13mn57 – 2013 – France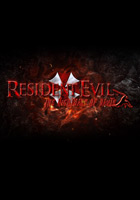 Envie de faire le plein d'action ? Avec Resident Evil « The Nightmare Of Dante » vous allez être servi ! Ce fan film nous offre des combats spectaculaires particulièrement sanglants et violents et de superbes scènes d'action non-stop. Un régal pour les amateurs avec en sus quelques séquences magistralement réalisées et de beaux effets spéciaux. Cet excellent fan film est en fait un crossover entre Resident Evil et Devil May Cry qui aura demandé pas moins de 2 ans de travail à ses auteurs : Kefi Abrikh, Clément Huet et Antoine Piquet et Vincent Gatinaud à la réalisation. Ce fan film est diffusé gratuitement et légalement en intégralité dans un but non lucratif.

Synopsis : On suit les héros des deux licences « Capcom : Resident Evil » et « Devil May Cry » dans des combats acharnés et visuellement sublimes.

Regardez Resident Evil – The Nightmare Of Dante gratuitement (intégral) :
Liens utiles autour du film Resident Evil – The Nightmare Of Dante :
Images du court métrage Resident Evil – The Nightmare Of Dante :