13mn14 – 2014 – Etats-Unis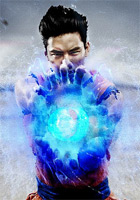 Découvrez une toute nouvelle web série basé sur Dragon Ball Z. Surnommé « Light of Hope » soit « une lueur d'espoir » en français, ce projet réalisé par Donnie McMillin, un fan de la première heure membre du groupe Robot Underdog, s'annonce très prometteur avec une bonne dose d'action et des effets visuels aux rendus travaillés. Dragon Ball Z : Light of Hope sera interprété par Amy Johnston dans le rôle de C-18, Tyler Tackett dans le rôle de C-17 ainsi que Jack Wald dans celui de Trunks et enfin Anton Bex dans le rôle de Gohan. Si vous souhaitez promouvoir cette fan série, vous pouvez participer à ce projet en les soutenant via la page Indiegogo. Dragon Ball Z : Light of Hope sera diffusé gratuitement dans un but non lucratif et non commercial. Update : Le pilote de la série est désormais disponible !

Synopsis : Light of Hope nous permettra de suivre en 3 partie l'histoire de Trunks dans cette future fan série inspiré par Dragon Ball Z.

Regardez Dragon Ball Z : Light of Hope gratuitement (Pilote) :
Regardez Dragon Ball Z : Light of Hope gratuitement (Trailer #3) :
Regardez Dragon Ball Z : Light of Hope gratuitement (Trailer #2) :
Regardez Dragon Ball Z : Light of Hope gratuitement (Trailer #1) :
Liens utiles autour de la fan websérie Dragon Ball Z : Light of Hope :
Images de la fan websérie Dragon Ball Z : Light of Hope :